Like lug nuts for car mats with a grip that wouldn't slip!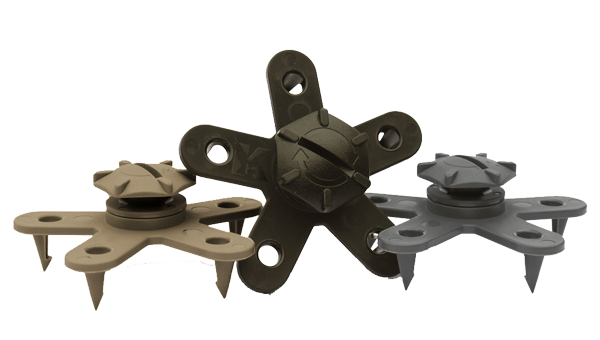 Unsecured driver side mats, that can jam pedals, have prompted major safety recalls. Passenger mats that move around in front and back don't protect the floor from dirt and make the car look messy.
If you're in the car business, you've seen this in so many of your customer's cars ...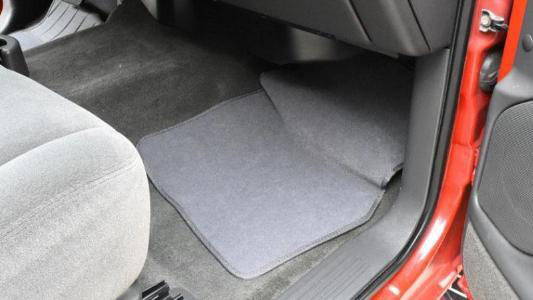 So what do you do if the OEM car mat retention clip breaks? Install another one that won't last long, try to "patch" the problem with Velcro?
Or... simply throw the mats away because there is no good solution available.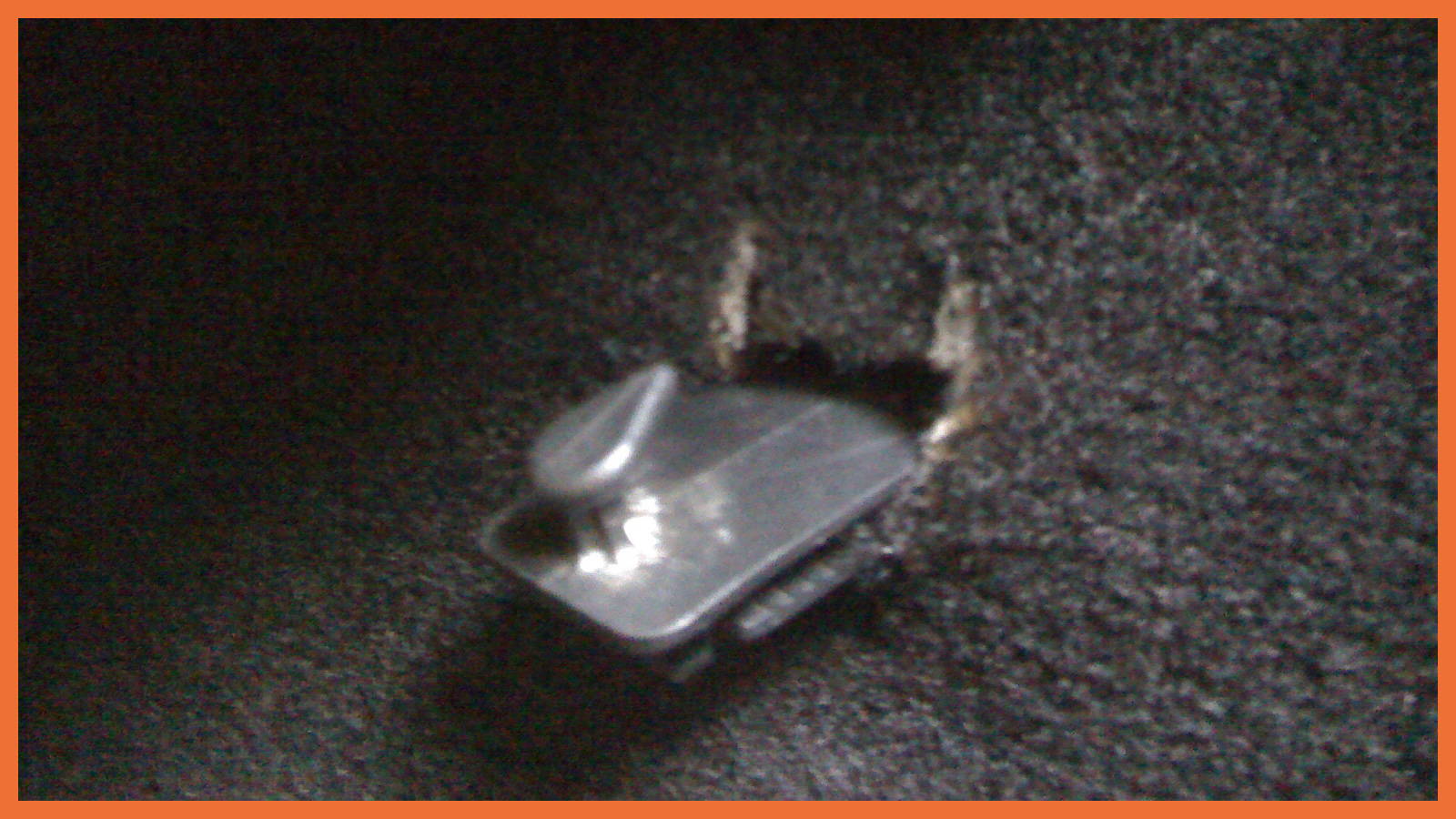 Out of place floor mats are one of the most bothersome and, at the same time, overlooked problems your clients have... What if you tell your customers that their car mats can be secured easily and they don't have to put up with this annoyance anymore? Wouldn't they be happy to pay you to install Eagle Klaw and help them keep their cars safe, clean and neat? Of course they would!
While some OEM replacement clips cost $15 a piece, DIY set of 4 Eagle Klaw fasteners for 2 mats w/o cutter retails for $14.95. That is $3.74 per retainer, but...
Here's what it costs you:
Starter Pack
$250/pack
Compare At $450
45% Volume Discount
Fastens: 60 Car Mats at $4.10/mat

Contains: 120 Fasteners at $2.05/pc

96 Black / 12 Beige / 12 Gray

Includes 5 FREE 3/8" Hole Cutters
FREE US Shipping via USPS
FREE 24" x 36" Wall Banner

Pro Pack
$600/pack
Compare At $1,200
50% Volume Discount
Fastens: 160 Car Mats at $3.74/mat

Contains: 320 Fasteners at $1.87/pc

256 Black / 32 Beige / 32 Gray

Includes 13 FREE 3/8" Hole Cutters
FREE US Shipping via USPS

FREE 24" x 36" Wall Banner

Power Pack
$1,180/pack
Compare At $2,620
55% Volume Discount
Fastens: 350 Car Mats at $3.36/mat
Contains: 700 Fasteners at $1.68/pc
540 Black / 80 Beige / 80 Gray
Includes 28 FREE 3/8" Hole Cutters
FREE US Shipping via USPS

FREE 24" x 36" Wall Banner

How are Value Pack fasteners packaged?
Anchors, caps, sliding washers and hole cutters are bulk packaged in separate bags.

Can I change the Quantity of fasteners in different Colors in a Value Pack?

Yes, Get Value Pack to go to Checkout. Click on "Cart" or "Return to cart". Make adjustments and go back to Checkout.

Will the discount change when I change the quantity?

Yes, the discount will change on Checkout page automatically when the next Value Pack level is reached.

When will my order be shipped?

Most orders are shipped within 24-48 hours. Remember, Eagle Klaw is manufactured right here in Illinois, USA. If a delay occurs due to a high demand and large volume of orders, you will be notified via e-mail.

Are printed installation instructions included?

Yes, you will get several copies with your order. But, we encourage you to read and watch Installation Instructions.

You will get your money back when you purchase Value Pack.